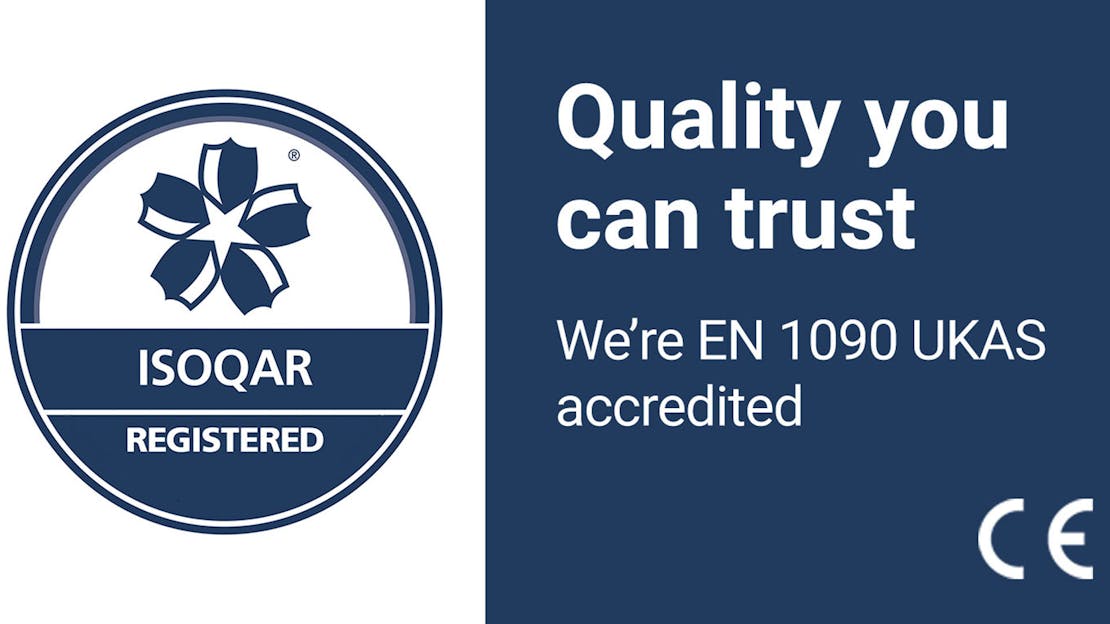 Global Walkway obtains EN1090 UKAS Accreditation
Global Walkway Solutions Limited successfully obtained EN1090 UKAS Accredited Certification in August 2015 and fully satisfied the requirements of the European (CPR) Construction Products Regulations.
CE marking to BS EN 1090 is now a legal requirement
BS EN 1090 for structural steel is a requirement for products to be sold in Europe, and any organizations who design and/or manufacture steel components must adhere to this standard.
Whether in the form of steel frames or metal roofing, any structural engineers, component manufacturers, and anyone with a hand in the steel or aluminium based components that go into metal buildings/building work, should be aware of this.
Since July 2014, structural steelwork and aluminium fall under the Construction Products Regulation (CPR), which means aluminium or structural steel CE marking must be secured to show compliance with EN 1090-1 (the harmonised European standard that applies to structural metalwork).
This covers any structural component that has been designed and fabricated to meet the BS EN 1991 series of standards (Eurocode 3 and 9) for steel and aluminium structures in buildings. And you now need to show that they comply with BS EN 1090-1. As a Notified Body, we can help you to achieve this and with CE marking steel or aluminium products.
Traceability, compliance and verification throughout the manufacturing process
The requirements of BS EN 1090 ensure that appropriate controls are in place at every stage of the manufacturing process. The standard embraces all processes from the procurement of raw materials through to final inspection and testing. Verification of compliance will include such areas as;
Material certification of analysis, testing and storage
Staff training, testing and qualification
Equipment calibration
Consumable certification and control
Quality control and testing of product
Control of records and documents, including control off issue
Product identification and marking
Internal audit
Control of non conforming product
What is an Execution Class?
BS EN 1090 sets out four Execution Classes (EXC's), as given below. These classes are based on the end use of the structure and how critical it would be if it failed:
EXC1 – e.g. Agricultural buildings
EXC2 – e.g. Residential or Commercial structures
EXC3 – e.g. Bridges or Stadia
EXC4 – e.g. Special structures (long-span bridges, frames for structures within the nuclear sector and structures within seismic active areas) etc.
(please note that in the case of EXC2, 3 and 4 all welding activities must be controlled by a Responsible Welding Coordinator). For EXC 3 and 4 there must also be verified welding procedures.
Steps to successful certification and CE Marking
To gain certification and be awarded a CE Mark, you are required to undertake the following:
Initial type-testing of your products
Factory Production Control which includes:

implementation of FPC system procedures
appointment of a responsible welding coordinator (RWC)
implementation of welding quality management system (WQMS) procedures
further testing of samples taken at the factory in accordance with the prescribed test plan
You must also be assessed by a Notified Body such as Alcumus ISOQAR that will carry out:
Initial inspection of your manufacturing plant
Initial inspection of your FPC
Continuous surveillance, assessment and approval of your FPC